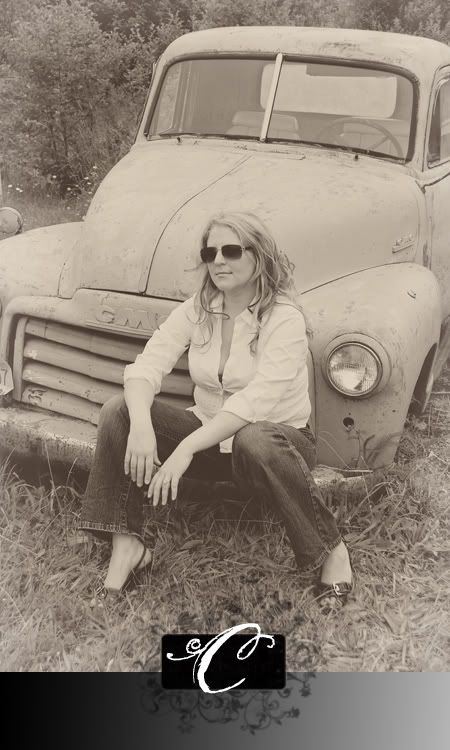 I'm been anxiously awaiting this day. The day when Christa would finally put my solo shots on her blog. It seems like I've been waiting forever but she's actually been very quick getting everything done, in my opinion.
I'd been wrestling with the idea of having shots like these taken. I've always wanted them. So my dilemma was an internal battle with myself. On the one hand, there's my confident inner "sex-pot", if you will, dying to be captured on film so that when I'm a little old lady I can show my grandkids how awesome grandma was back in the day.
And on the other hand, there's the timid, put-on-way-too-many-pounds-to-be-sexy, boobs bursting out of my shirt, don't-even-really-know-how-to-put-on-makeup-properly, girl who was scared to death to even attempt posing for this smokin' shoot.
I knew from
my maternity photos
(also taken by Christa) that I would gradually shake off the jitters and get into it. And I absolutely love my maternity photos - I couldn't have asked for any better work.
So, I should have known Christa would not disappoint this time around either. Like, talk about boosting a girls ego on a boring Tuesday morning! It's amazing what a great photographer and photo editing can do for a girl, eh?....Holy Smokers! I LOVE LOVE LOVE them!! What do you think?
CLICK HERE
to check out the Cyball Photography blog for your sneak peak of yours truly! Mwah!