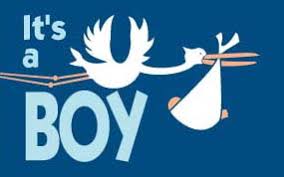 Congrats!!
to Jason and Steph on the birth of their son, Tristan Jason, born at 9:13am today weighing in at 6lbs 1.5 oz.
Stephy called Christa about 5am this morning to say she was going to the hospital cause she "thought" she was in labour. lol....4 Hours later, she has the baby! I'm absolutely flabbergasted at how quick that was (I can only wish!). What a lucky girl!
I wish them all the best with the new addition and many joyful days ahead.
I just can't wait to meet Tristan!